Saba – Dancer, Choreographer and Instructor.
Saba: Dancer – Choreographer – Instructor
African, Bellydance, Fusion
Saba is a dancer, choreographer and instructor.  She is currently a lead dancer with Arabesque Dance Company and she is choreographer/dancer of Jaivah Nouvel Expose an African Dance Troupe.   Saba specializes in African, Hip Hop and Bellydance.  She is creator of "Bellyhop" which fuses all three dances together.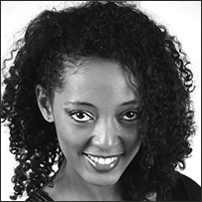 Saba's Bio: Saba is a versatile and innovative dancer, choreographer and instructor. She is known for her uniqueness in both traditional and fusion styles of African, Middle Eastern and related dance forms. Saba was moved by the beauty of music, dance and culture since her childhood in Addis Ababa, Ethiopia. This led her to focus on exploring dance especially in preserving, creating, and fusing African and related dance forms.
Her background being Ethiopian dance, Saba has further training and performing experience in styles such as Congolese Soukous, West African, Hip Hop and Bellydance. Other than spending ample time teaching herself and practicing on her own, Saba studied and performed West African dance with Franklin & Marshall College African Dance Group (USA) and Sonya Mann-McFarlane of Imani Edu-tainers (USA). She studied Bellydance with Yasmina Ramzy and Denise Mireau of Arabesque Academy. Teachers of DLM, National Dance of Canada, and DoDat have shaped her Hip Hop skills. She also continues to take dance workshops from many instructors including Aida Nour, Tito, Randa Kamal, Mbemba Bengoura and others.
Saba currently teaches Bellydance and Bellydance Fusion at Arabesque Academy and is a lead dancer with Arabesque Dance Company. She is also director and choreographer of her Jaivah aka Nouvel Exposé Dance Troupe showcasing African dance forms. She can be seen performing numerous events with these two companies. Saba further collaborates with other artists for music videos and stage shows.
Saba Teaching: Saba will be one of the featured instrutors of the Jaivah African Dance Workshop Series.  http://sabadance.com/site/?cat=1
Saba is also offering specialty workshops at Arabesque Academy:
Saturday, March 26th, 2011
Drum Solo Choreography Workshop with Saba
3:00 -5:30   $35
Saturday, May 28th, 2011
Afro Fusion
3:00 – 5:30  $35
Saba's Youtube links:
Saba bellydancing at Layali Arabesque:  http://www.youtube.com/watch?v=czzgL_lZgaA
Jaivah performs Chakacha Dance:  http://www.youtube.com/watch?v=gj7w7dCjHCs
Saba & Waleed Kush Abdulhamid:  http://www.youtube.com/watch?v=jhbMflIpcAw
Jaivah/Nouvel Expose – Bellydance Fusion:  http://www.youtube.com/watch?v=fXA0W3vq8EU
Saba Photos: http://sabadance.com/site/?page_id=20
Saba's Information and Contact: Saba is available for
* choreography and performance for music videos
* perfomances for stage shows, festivals, corporate events, educational and cultural events, weddings and more
* choreography for groups or individuals for various events including stage shows, theatre, weddings, parties, or just exploration
* teaching classes and workshops in various dance styles including Ethiopian, Congolese, Belly Dance and Fusion
For bookings, contact info@SabaSabina.com
Saba also leads Jaivah aka Nouvel Exposé African Dance Troupe and performs with Arabesque Middle Eastern Dance Company. Both groups are also available for performances.
www.sabadance.com
http://jaivah.com
email: info@sabasabina.com
facebook: http://www.facebook.com/pages/Jaivah-Nouvel-Expos%C3%A9-African-Dance/24040481224
Myspace:  http://www.myspace.com/sabasabina
Comments
comments